Salwa Naser, a 400m silver medalist at the ongoing World Athletics championship in London, says she is happy to have chosen Bahrain ahead of Nigeria.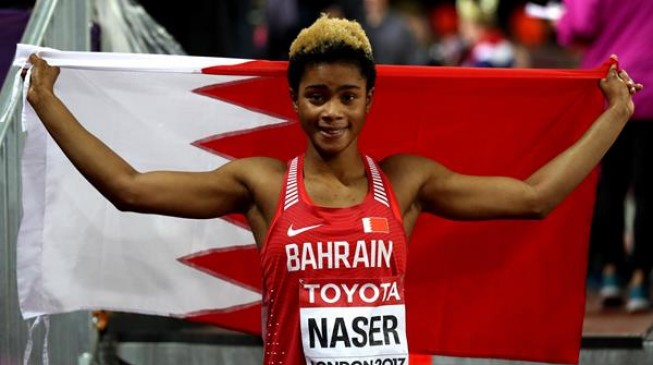 The 19-year-old achieved her dreams on Thursday by setting a new national record to win both her heat in 50.57 seconds and the semi-final in 50.08 seconds.
After the race, Naser was asked if she had any message for the new board of the Athletic Federation of Nigeria, and she said, "I don't really have anything to say to them.
"The past three years have been a great transition for me and I'm glad. I have nothing to say to the AFN."
Naser, who is coached by Bahrain-based Nigerian John George Obeya, said she wasn't bothered by the pedigree of her opponents ahead of the race.
The athlete said she was simply interested in winning.
"No, I wasn't. But I was training hard and hoping for the best. Coming here I really hoped to do something,"
she told iaaf.org
.
"I feel so happy. It wasn't about beating Allyson Felix. It was about getting a personal best and a medal.
"I just had to push through and try. I didn't see anyone in front of me so I didn't know what position I was at until the results came through."